Halloween 2017 ~ Drink Up Witches!
You don't have to be a witch to enjoy truly great wines this Halloween ... but it definitely helps!
Just ask The Grape Witches - a pair of wine savvy, spell-casting business babes located in Toronto, Ontario. Nicole Campbell, a 2nd generation vintner, and her partner, Krysta Oben, have conjured a company/wine club witch - er, 'which' - allows them to combine their mutual passions for clean, biodynamic wines, magic, opulence & dancing. Pretty cool, right?
We can't help but think our Whiskey2Wine Designs earth & health friendly, unbreakable stemless wine glasses would be a welcome addition to these bewitching wine club events - after all, no one wants to have to worry about broken glass when they're having that much fun! :)
It turns out that it doesn't have to be Halloween, either, for witches to get their wine on.
After hosting hugely popular monthly events in Toronto, The Grape Witches became bi-coastal this year with two fabulous "Grape Witches' Wine Seance Raves" in Vancouver, British Columbia (where they even had to hire bouncers, due
to the great turnout of wine & magic lovers).
Then there's the sold-out "Halloween Delight Wine Seance Rave" to be held in their home city of Toronto this year. What better time to throw a magical party - complete with organic, naturally fermented, additive-free wines to sample & get wine-smart about - amidst an enchanting atmosphere of witchy ritual, flowers, candles, dry-ice, velvet & dancing than on our beloved October 31st?
It merits mentioning that, should you sample a vintage or two (or three!) that you simply must have in your own "cellar", you have the option to purchase as well.
Who knows where these high priestesses with turn up next? The Grape Witches are planning to expand their "wine seance raves" - and their covens - globally.
One thing's for sure, we will definitely want to be there when they come to our city!
And we won't be surprised to see our Whiskey2Wine Designs Stemless Wine Glasses there too ;)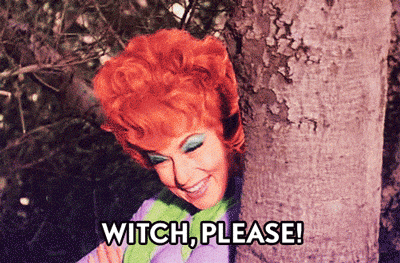 For your very own set of stemless wine glasses visit us on Amazon.com:
Check out The Grape Witches website
Read The Grape Witches 'Bartender Atlas' interview
Read The Grape Witches 'Georgia Straight' interview